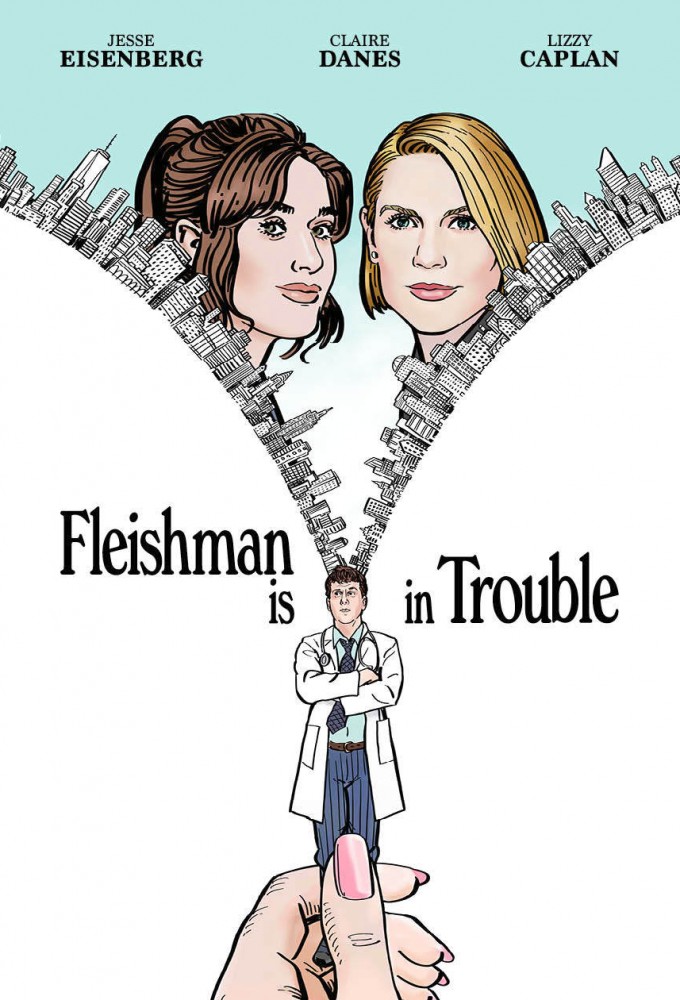 The series centers on recently separated fortysomething Toby Fleishman, who dives into the brave new world of app-based dating with the kind of success he never had dating in his youth, before he got married at the tail end of medical school. But just at the start of his first summer of sexual freedom, his ex-wife disappears, leaving him with the kids and no hint of where she is or whether she plans to return.
VIDEO INFORMATION
Filename: Fleishman.is.in.Trouble.S01E01.WEB.x265.[9jaRocks.Com].mkv
Filesize: 83.84 MB
Duration: 01:47:48
Imdb: https://www.imdb.com/title/tt11527058
Genre: Drama
Stars: Jesse Eisenberg, Claire Danes, Lizzy Caplan, Adam Brody, Maxim Swinton
Subtitle: English
TRAILER
DOWNLOAD LINKS🚨
×
Highly Recommended!
VLC or MX Player app to watch this video (no audio or video issues).
It Also supports subtitle if stated on the post (Subtitle: English).
How to download from this site
--
Click HERE
DOWNLOAD VIDEO FAST SERVER
EPISODE 1
[SERVER 1] || [MULTI SERVER]
EPISODE 2
[SERVER 1]
EPISODE 3
[SERVER 1]
EPISODE 4
[SERVER 1]
EPISODE 5
[SERVER 1]
SCREENSHOT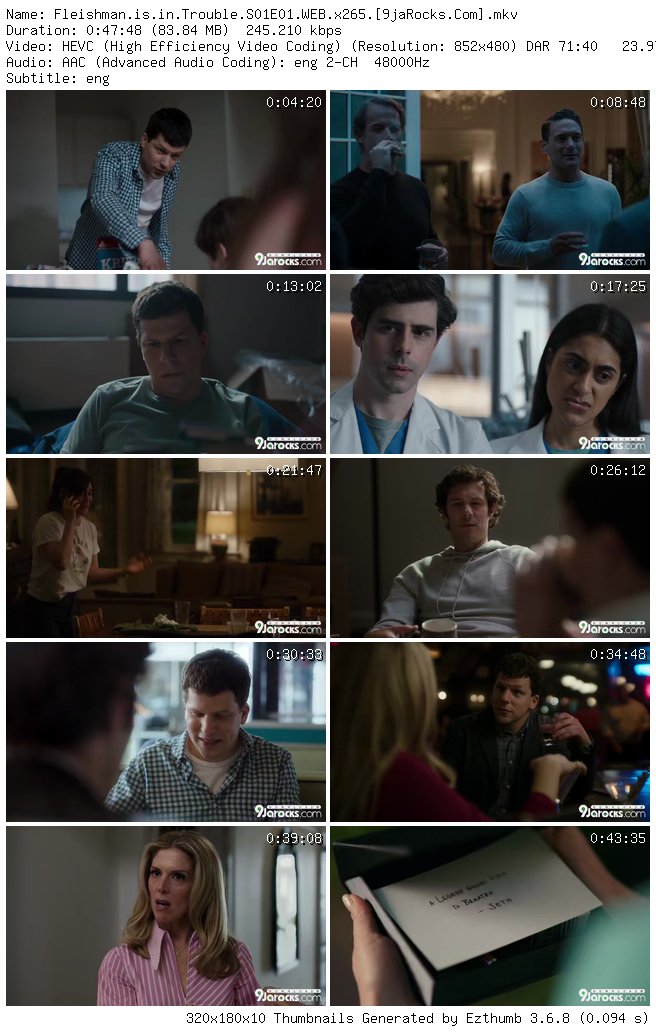 MORE ON